Director Karan Johar finally made it official at Toronto International Film Festival 2016 that his favourite Shah Rukh Khan will be seen in 'Ae Dil Hai Mushkil'. The length of his role isn't clear yet, but as per sources he would be playing the character of Aishwarya Rai's husband in the film who dies. Call us superstitious but you'll agree with us too when you think of these facts.
Shahrukh Khan and Aishwarya Rai-Bachchan have never ended up together in any movie that they've acted in. You don't believe us? Here's the list:
Mohabbatein
Ash plays Shahrukh's dead lover. She commits suicide in the film when her father rejects Shahrukh.
Josh
Well, they didn't play lovers in this film but siblings…so the point of them together is out of question.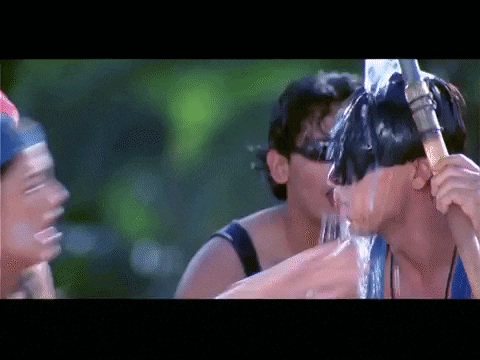 Devdas
This was an intense love story where Ash marries another man and Shahrukh dies.
Hum Tumhare Hain Sanam
Both Shahrukh and Ash played lovers to Madhuri and Salman who are shown as best friends. So no pairing here.